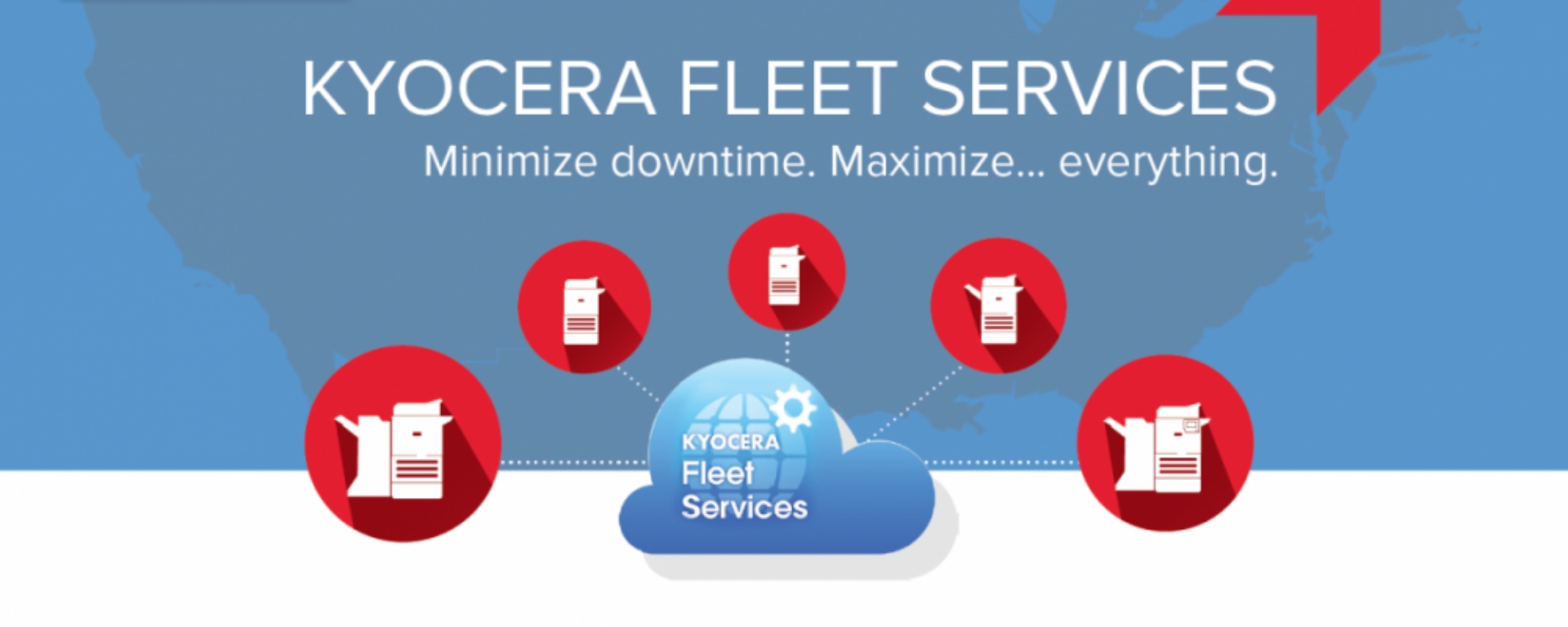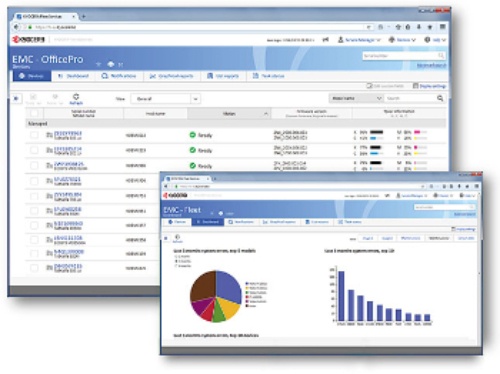 KYOCERA Fleet Services (KFS) is a powerful, web-based service to perform remote maintenance on customers fleet. Hosted in the cloud, Kyocera Fleet Services enables companies and their service staff to view device status, quickly and easily identify and respond to issues and undertake key maintenance task, all from any location.
Compared to regular fleet management solution KFS goes far beyond the normal device monitoring and is the best fit for all Copystar devices. Here the power of remote maintenance can be applied and equips each service department to become more efficient.
Reducing service costs by avoiding customer visit, improve customer satisfaction by faster reaction and resolution times, these are just a few pains that are well addressed with KFS.
IT professionals can monitor devices in real-time, anticpate issues, even update firmware remotely during off-peak hours.
KFS also provides usage data: Which devices get used the most? Which the least? Is this too much color printing? or not enough?
Over time, the entire document infrastructure can be optimized to best meet the unique and evolving needs of any organization.
For more information about Kyocera Fleet Service
Click here